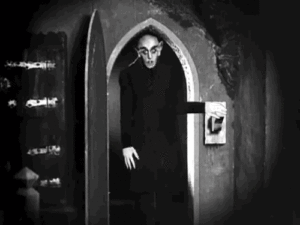 I always wanted to live in a James Bond movie. Not one filled with disembowelings, adrenaline-provoking car chases or shark attacks, but one filled with way-cool gadgets. Push a button and a perfectly chilled martini rises silently, but majestically from a wet bar. Turn the face on your watch to the right and a tiny, poison dart dispenses the loud-mouthed jerk who cut in line at the post office. It's all too seductive, the automated life.
So when my boyfriend and I moved in together in March and he announced plans to automate all the lighting in our apartment, I jumped on his idea like Trump on a prostitute. It was just lighting, but I felt it was a precursor to a fully automated household, full of decadent leisure brought on by the ability to control all the lights in our apartment, from a block away—or from around the world. While I wondered what was the point of turning a light on in the apartment when I was in Turkmenistan, I figured that it was for the same reason why a dog licks his balls: because he can.
On successive nights while I was working late, Alex installed track lighting and LED remote bulbs that could be controlled by an iPhone or iPad. He got shocked only once.
The night we christened our smart home lighting system, I tossed a monkey wrench in our plans while I was reading in bed. Picture me turning my book this way and that, trying to read without deep shadows or glaring light cascading down the pages.
"What are you trying to do?" Alex asks.
"I want to turn off the ceiling light."
"Why don't you use your iPad?"
"It's in the other room."
NOISES WHILE I GET OUT OF BED AND SET OFF IN SEARCH OF AFOREMENTIONED IPAD, DIFFICULT TO FIND BECAUSE THE LIVING ROOM IS DARK. I RETURN WITH IPAD A MINUTE LATER.
"Just open the app—"
"Which app?"
"The Philips Hue app."
"I haven't downloaded it."
"Then let's download it."
NOISES OF ALEX TAPPING ON IPAD, DOWNLOADING APP AND OPENING IT AFTER A MINUTE OR SO.
"Okay, I'll add the lights for the entire apartment."
MORE TAPPING AS EXISTING LIGHTS ON SYSTEM ARE LOADED AND POPULATE ON IPAD.
"There you go!" Alex pronounces with a flourish as the overhead light dims and goes dark as if by magic.
If you had a stopwatch, you'd know that magic took about 4 minutes to work.
Things got more complicated once we brought Alexa and Siri into this. Supposedly, all we had to do is to say "Alexa?" or "Hey Siri" and tell them which light we wanted on or off and our wish would instantly be granted.
Fat chance. Alex would tell Alexa to "turn off everything in the living room," and she'd pithily respond by saying that she "couldn't find a device called everything in the living room." Siri fared a little better, but we still had to repeat ourselves several times for Siri to get things right.
Now if you're saying to me, "Dave, why don't you just push a button on the wall?" you'd be correct. I can do such a simple thing. To which I will answer by saying that I'm in love and I want to show support and gratitude for my partner's efforts. That's the price of love.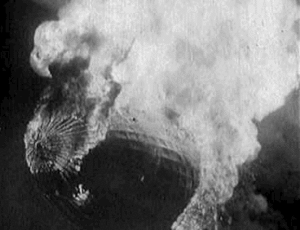 When it comes down to it, smart homes are a good idea in theory, the same way it seemed like a good idea in the 1930s to float luxuriously through the air, strapped to a gigantic balloon filled with seven-million cubic feet of flammable hydrogen. In the same way, the automated Roomba vacuum is supposed to suck up debris to leave your floors spotless—until it hits a dog turd and smears it all over your domicile. Traffic app Waze is supposed to shorten your commute by sending you down little-known shortcuts and roads with good traffic flow—until you realize you're being asked to make a death-defying darts across six lanes of traffic and hair-raising left turns during rush hour.
There's a fly in the ointment in our brave new world, but I will sigh deeply and take the good with the bad. So for the time being, if I want to turn on a light, I'll go in search of my iPhone or iPad, enter the password and turn it on, find the app and open it, locate the light I want to turn on and tap on its icon and find out it isn't responding, close the app, open it again, and finally tap on the light icon when I could just push a switch on the wall.
I don't want to stand in the way of progress.