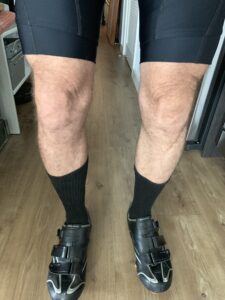 A while ago, I read an article where designer Tom Ford said that unless you were inches from a shoreline or chasing a cloth-covered ball on a tennis court, a man shouldn't wear shorts.
It didn't bother me when he said men should be penetrated at least once in their life to understand how women feel. Nor did I utter a word of protest when he shaved a Gucci logo into a model's pubic hair for some fashion ads.
But not wear shorts? Mr. Ford had crossed a line as far as I was concerned. My legs are my one crowning glory since I cycle 40 miles every week. You might not see them gracing the cover of GQ or have celebrities discussing them on late-night talk shows, but I'm pretty certain that I could kill a man with them if I had to. Hiding them would be like putting a veil over the Mona Lisa.