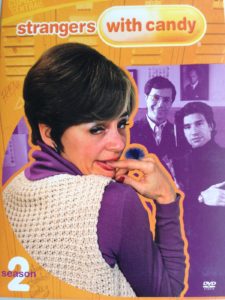 They're funny, weird, brilliant and sadly, mainly forgotten.
Truly funny, edgy television programs rarely become big successes. Their brand of comedy flies too high and too far out for the mass-market audience. So they get a season or two, fanatic fans rejoice in their birth, and then the network that green-lighted them pulls the plug.
Too small of an audience they say.
But we the faithful, keep the torch lit. We buy them and watch them over and over again, jealously guarding our discovery and sharing it with those we deem deserving.
A cult is born.
I now share four of my favorites with you, the deserving. They all have what I consider the essential traits any edgy comedy should have: biting satire, wit, absurdity with an internal logic, and the quality of offending everyone equally. Scared cows make the best hamburger.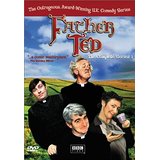 Father Ted: Three Catholic priests, relegated to a tiny island off Ireland, somewhere. One is dimwitted (Father Dougal), one an alcoholic (Father Jack), and well, there's Father Ted, a priest who loves his women, gambling, and black priest socks (known to be the blackest in the world). Throw in a quirky woman who runs the parish household and has a maniacal devotion to tea, and you have all the elements of great comedy. But what made me a fan of this short-lived series is the twisted, surreal nature of the comedy at play here. Of course it makes fun of religion, small towns and the people who live in them, but this series dips into the old Green Acres school of TV comedy, making Father Ted the only sane person on an island of crazies. You'd think that a series about a bunch of misfit priests would be about as funny as a trainwreck, but the writing here is brilliant, the two Irish writers Arthur Mathews and Graham Linehan managing to carry off the whole improbable premise. Voted one of the best British TV comedies by 100 British comedians in 2016.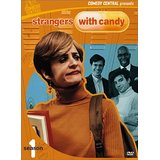 Strangers with Candy
Modeled on those cheesy after-school specials popular in the just-say-no 1980s, this bizarre comedy features Amy Sedaris (sister of humor essayist David Sedaris), Steven Colbert (yes, the guy who replaced David Letterman) and Paul Dinello. The plot: after running away from home some 30 years ago and delving into drugs, prostitution and burglary, 46-year-old Jerri Blank returns home to a family that hates her and goes back to high school. Once you accept that premise, it's down the rabbit hole as Jerri struggles with a host of growing-up problems that should have disappeared in her rear-view mirror miles ago. Twisted, sarcastic, and truly funny.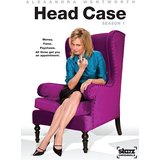 Head Case
Alexandra Wentworth, a great physical comedian, plays a Beverly Hills psychiatrist with a successful practice made up of Hollywood celebrities. Sharing her office suite is a loser psychiatrist played by actor Steve Landesberg. When she's not missing the point or ignoring her patients' complaints completely, Dr. Goode and the cavalcade of cameo celebrities seeking Dr. Goode's brainy therapy manage to say some of the most outrageous and funny things I've heard in a long time. Really worth the time.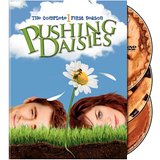 Pushing Daisies
Sweeter than all the others but just as surreal, this wildly colorful, two-season series revolves around a man who can bring the dead back to life—temporarily. There is a tradeoff for restoring life: someone or something nearby has to sacrifice theirs. The characters get tied up in series of murders, where—you guessed it—bringing the dead back to life comes in handy. There's a fantastic narrator voice-over, eye-popping sets, and screwy premises that make this series like nothing else I've ever seen. Instant cult classic. Kristen Chenoweth and Swoosie Kurtz round out the cast of this delightful comedy. Director Barry Sonnenfeld is the brilliant director who gave this series its distinctive look, and he again works his visual and directorial magic in the critically acclaimed Lemony Snicket's A Series of Unfortunate Events on Netflix.